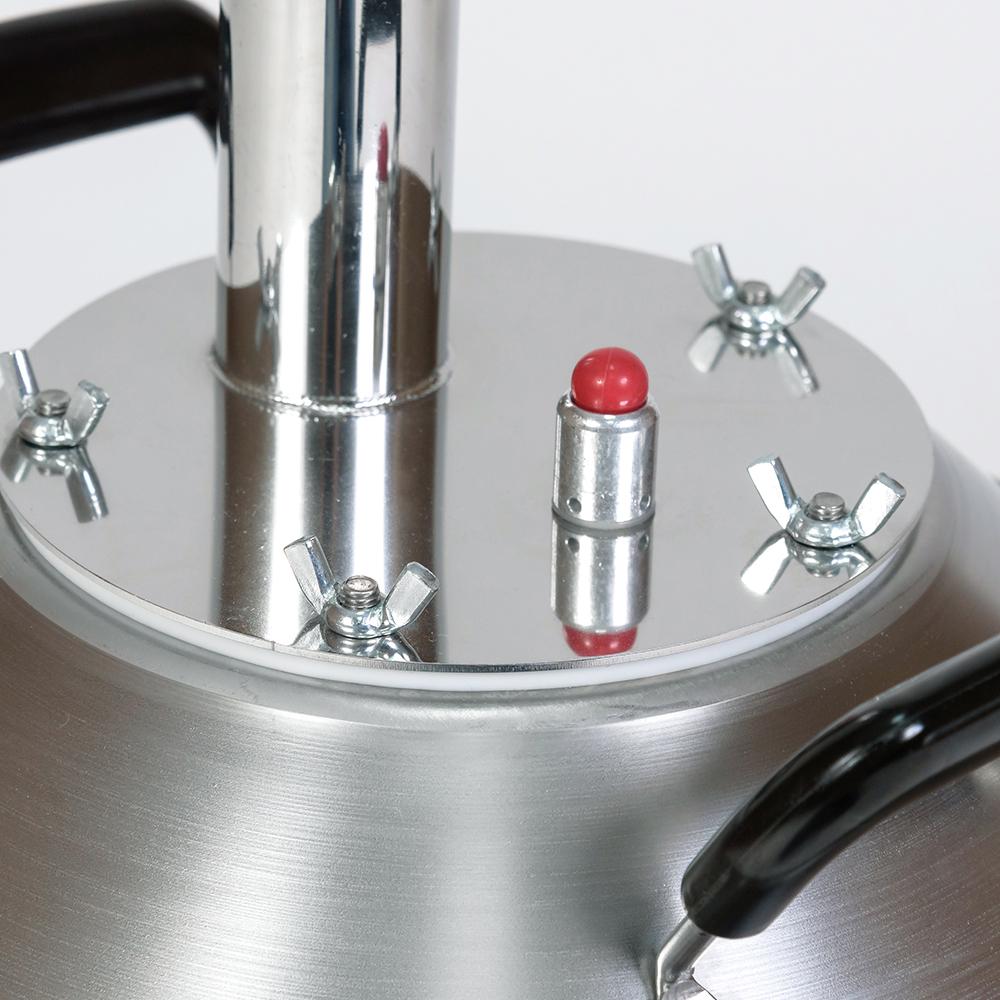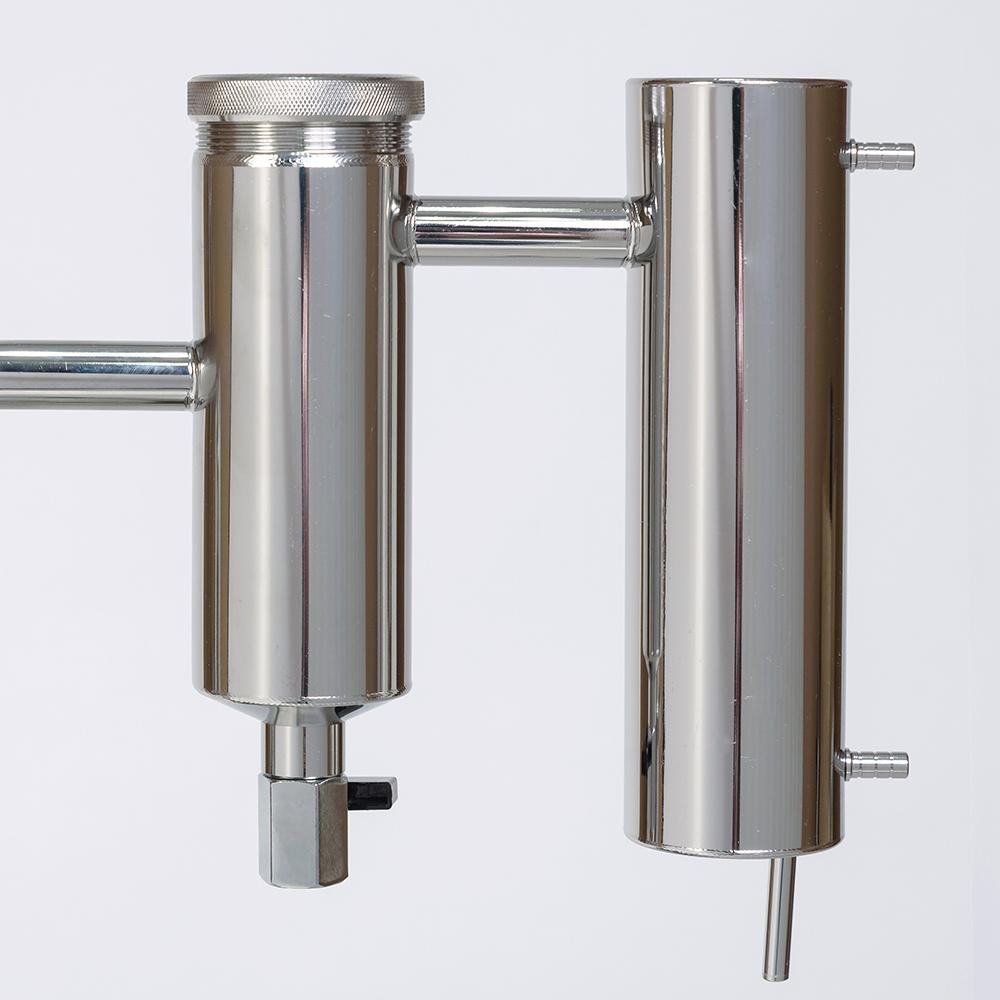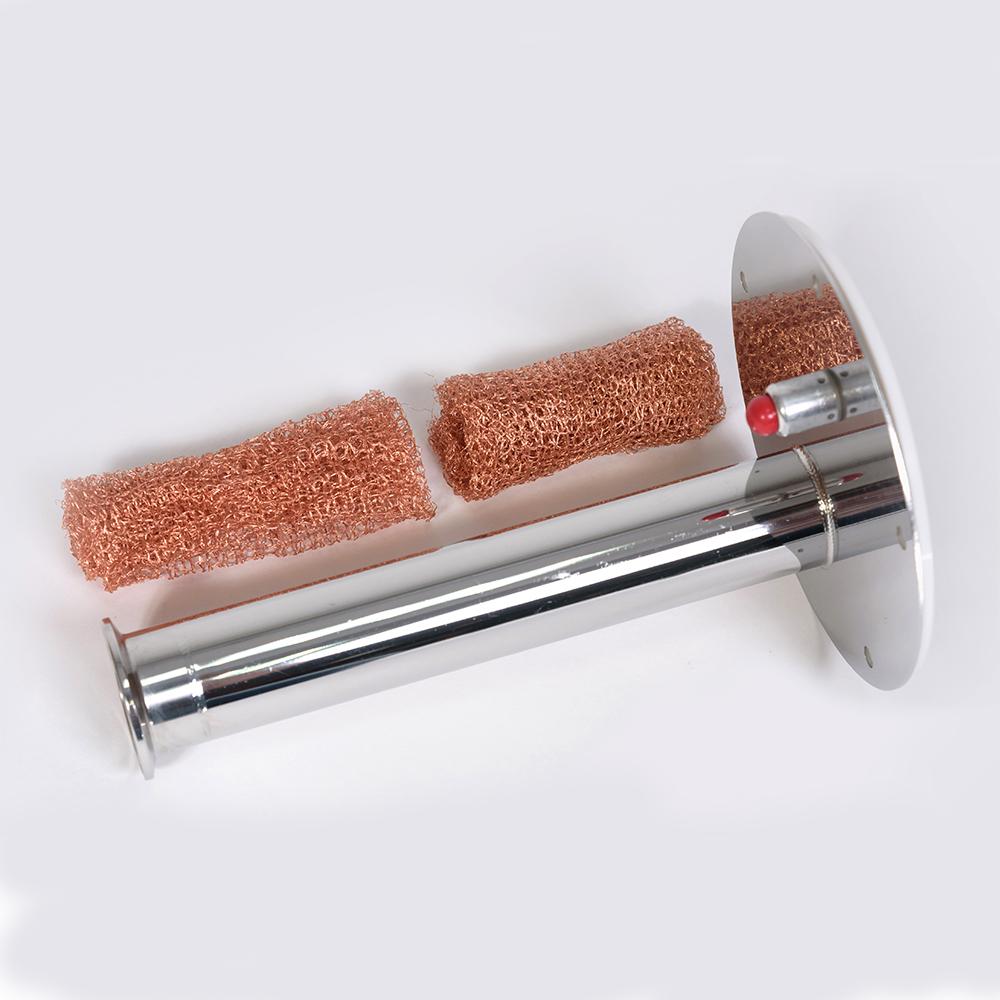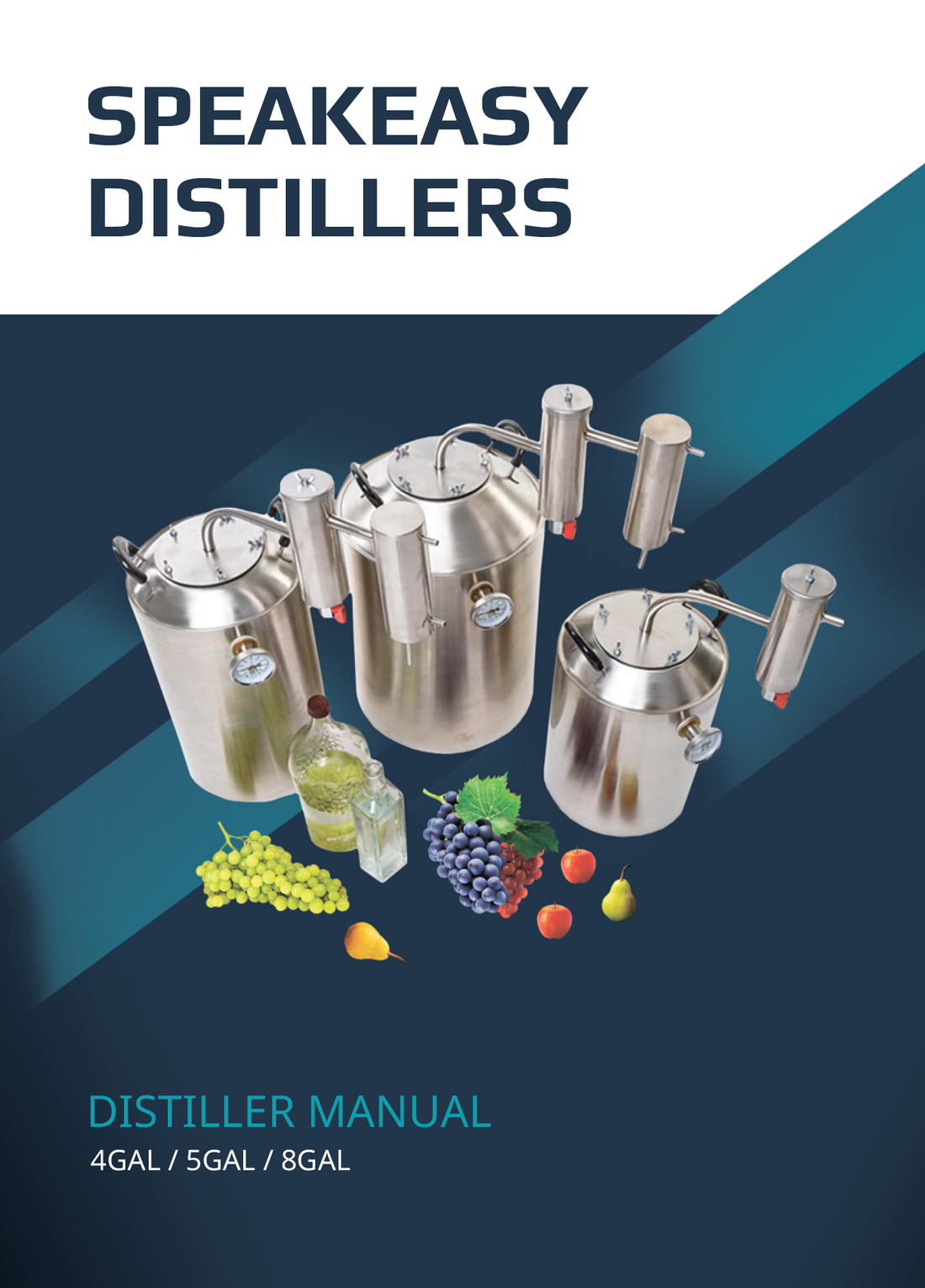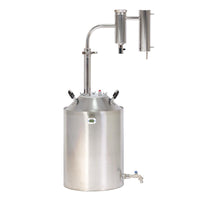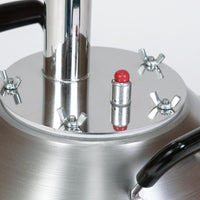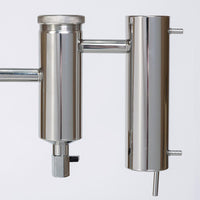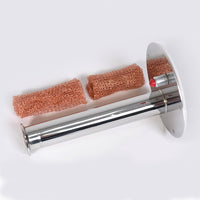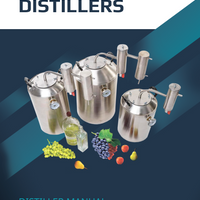 Speakeasy Pro - Moonshine Still 8 Gallon Water Distiller
The
 

Speakeasy PRO 
is a complete moonshine still kit, water distiller.  This is the most compact yet powerful stainless steel distiller, capable of producing up to 3 quarts/hr.  
Very efficient condenser is capable of knocking down 2.5kW of power with ease. The design of the secondary chamber improves quality of final product similar to double distillation.  Re-condensation takes place in the secondary chamber (aka slobber box) due to drop in pressure as vapor travels from a narrow tube into a larger volume. 
In short, what is the PRO Model -  the Classic Speakeasy Still that we have shipped for years with the following upgrades:
Heavier and bigger condenser, allows for distillation speed up to 3 quarts/hr
1.5 inch tri-clover connection, allows for future modifications such as using a different still head, condenser or a reflux column
Column section that allows packing of copper mesh for extra reflux (copper mesh included)
Pressure valve on the boiler lid for safety
Drain valve on the bottom of the boiler 
Threaded, larger second chamber can be used as a gin basket (allows to load a cartridge)
You asked - we listened.  That's how the PRO model came about.  
---------
Distiller dimensions:

Boiler diameter: 12in
Boiler height: 20in
Assembled height: 38in 
---------
Speakeasy Distillers - join us!
Call us at ‪(650) 488-3863‬ or email
support@speakeasydistillers.com


Free US shipping (lower 48).  Orders for items that are in stock ship the next business day via standard ground shipping, most often - USPS, UPS, FedEx.  Standard shipping takes 3-5 business days depending on location.

Some high demand items, such as the 8-gallon Pro Still, may have a longer lead time.  Please see the relevant product page for details.