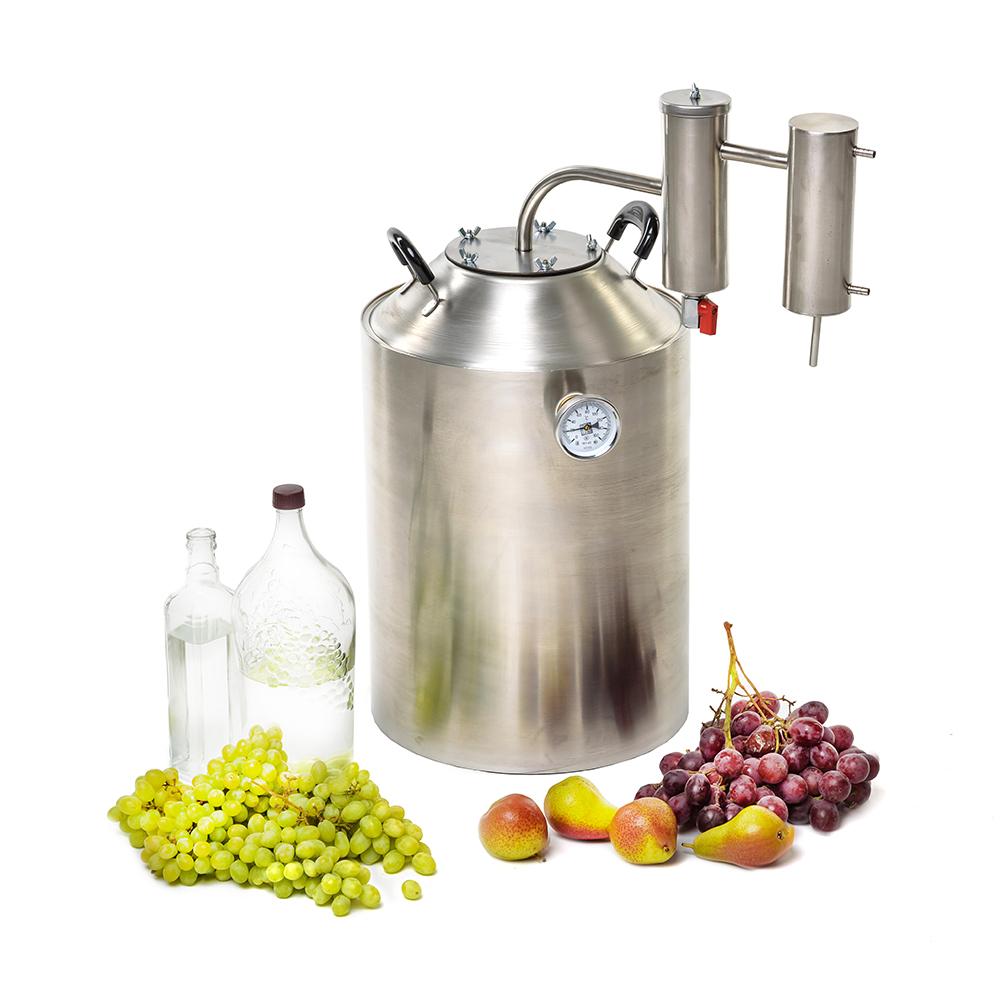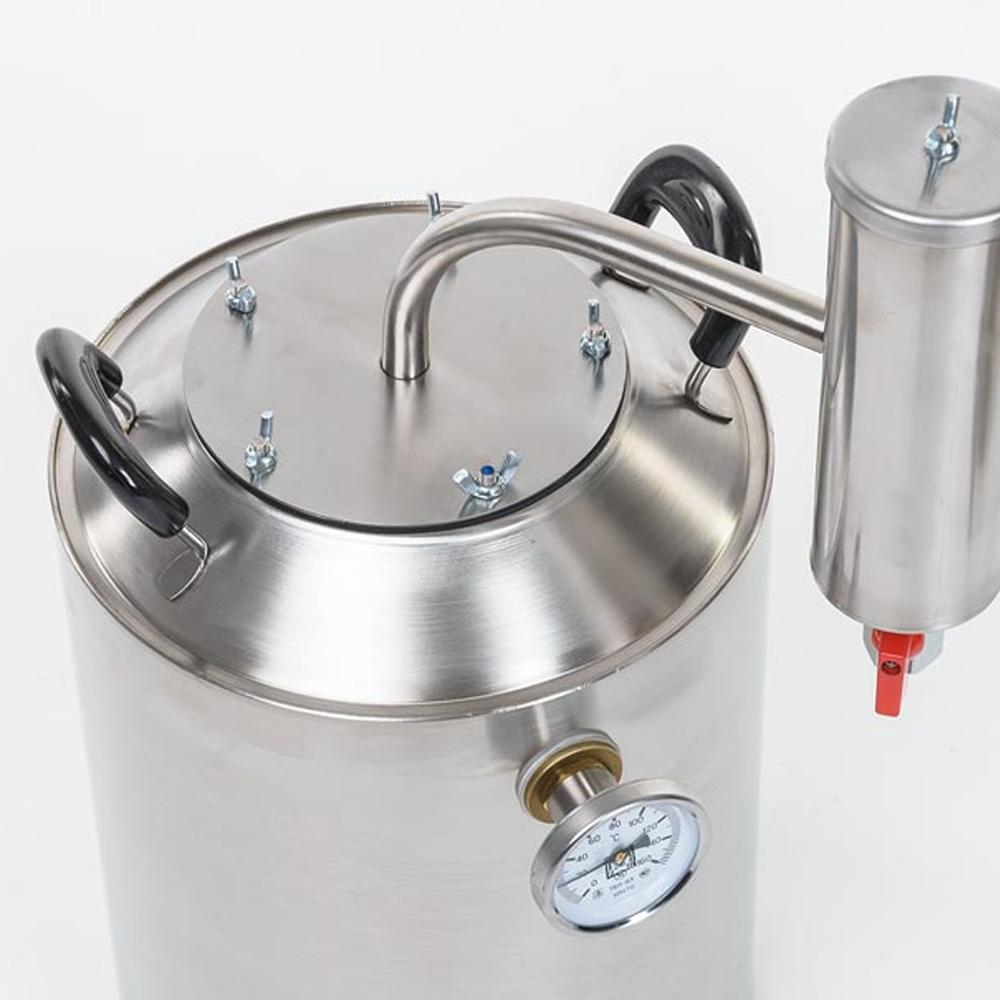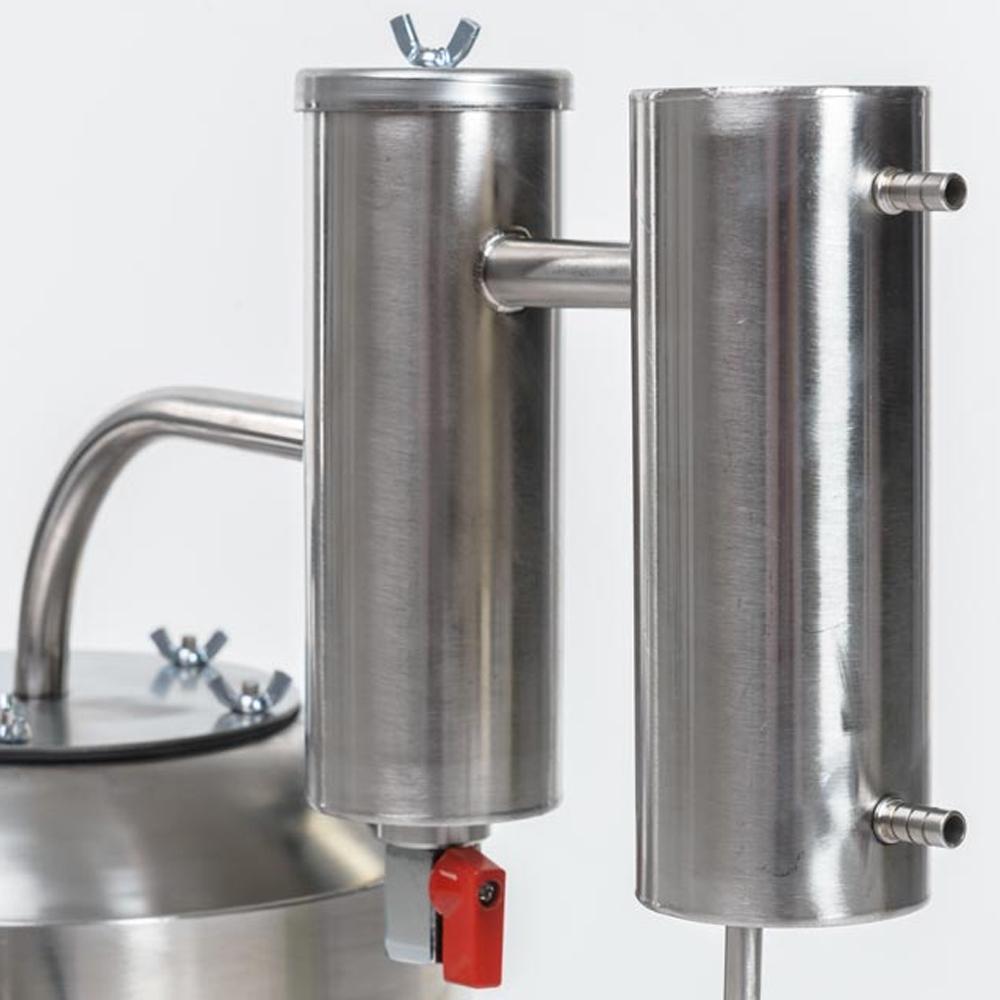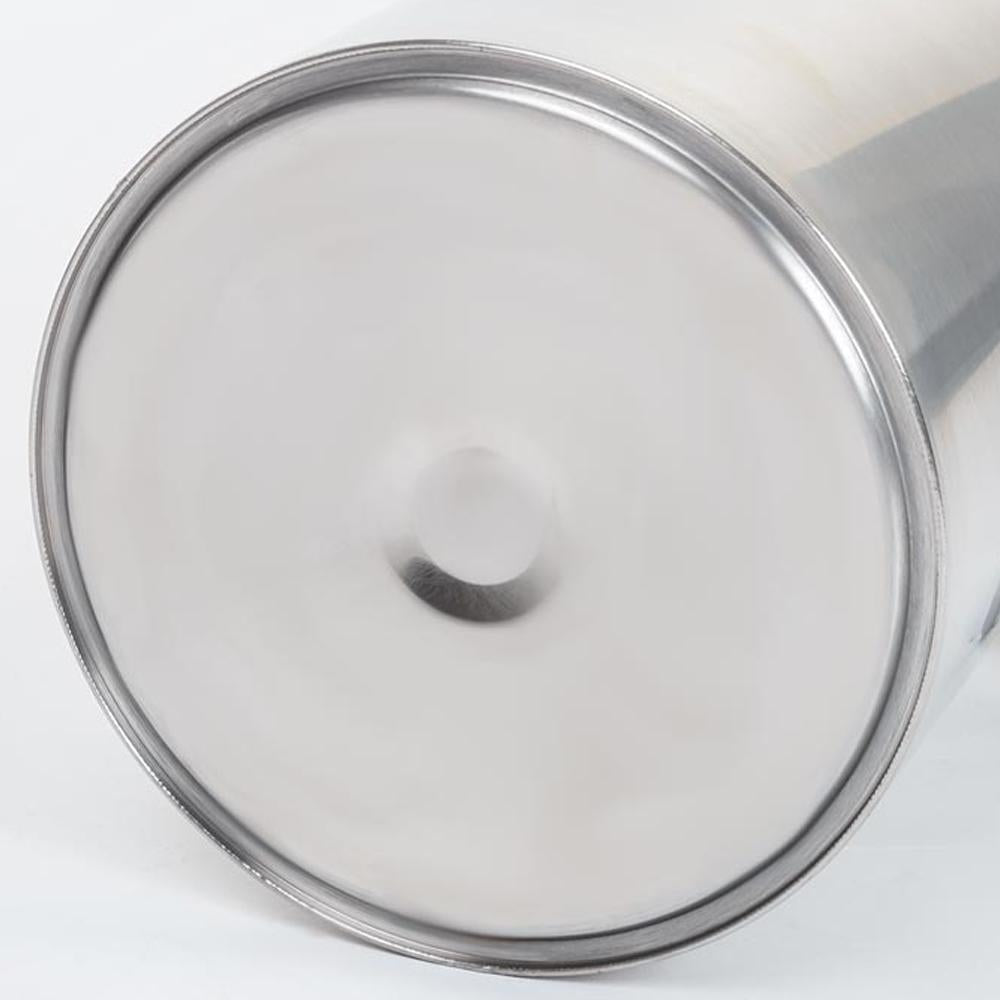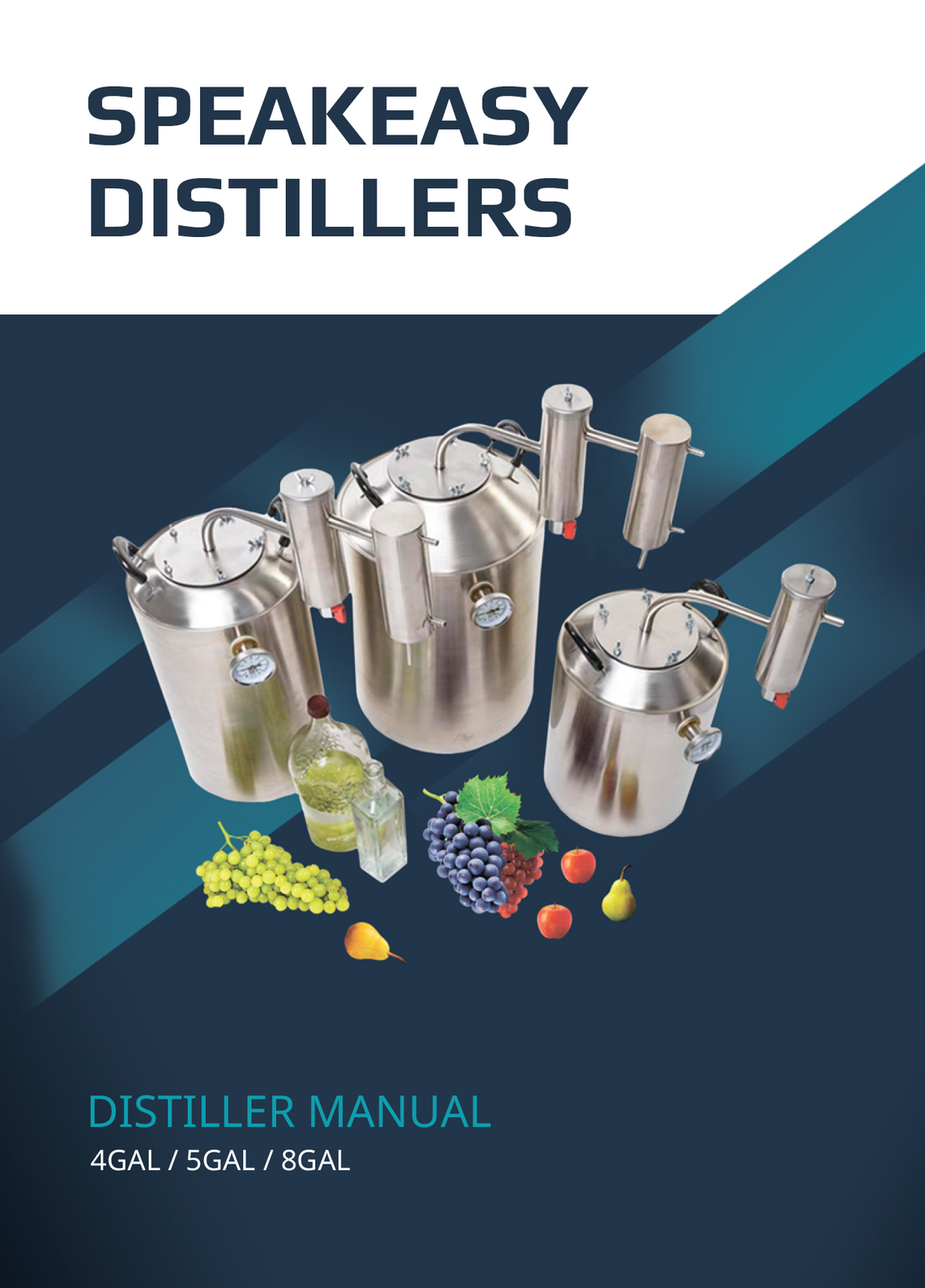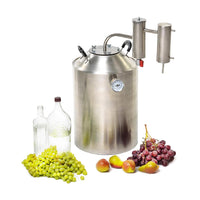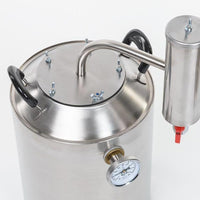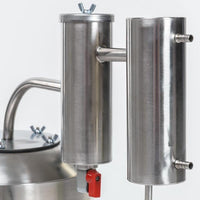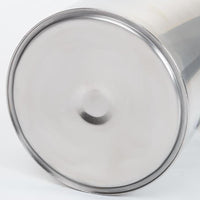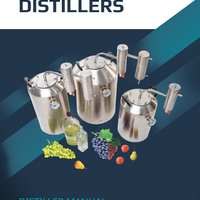 Speakeasy Classic - Moonshine Still 5 Gallon Water Distiller
The Speakeasy Classic  is a complete moonshine still kit, water distiller.  This is the most compact yet powerful stainless steel distiller, capable of producing up to 2 quarts/hr.  
Specifications 5 Gallon
Distillation speed: up to 2 quarts/hr
Height: 27 in
Kettle height: 18 in
Kettle diameter: 10 in
Top opening diameter: 4.5 in
Sidewall thickness: 1mm
Bottom wall thickness: 2mm
Slobber box: 0.5L
Condenser worm: length 4ft, diameter 12mm
Material: Stainless Steel AISI 304
Welding method: TIG, argon welded
Heating: compatible with propane, electric & induction
Very efficient condenser is capable of knocking down up to 2kW.  The unique design of the secondary chamber improves quality of final product similar to double distillation.  Re-condensation takes place in the secondary chamber (aka slobber box) due to drop in pressure as vapor travels from a narrow tube into a larger volume.
Call us at ‪(650) 488-3863‬ or email
support@speakeasydistillers.com


Free US shipping (lower 48).  Orders for items that are in stock ship the next business day via standard ground shipping, most often - USPS, UPS, FedEx.  Standard shipping takes 3-5 business days depending on location.

Some high demand items, such as the 8-gallon Pro Still, may have a longer lead time.  Please see the relevant product page for details.